Are you thinking about Natural Sciences?
The Natural Sciences Tripos is the framework within which most of the sciences are taught in Cambridge. It is taught by sixteen Departments and includes a wide range of physical and biological sciences and the history and philosophy of science.
This part of the website is designed to provide prospective students with a starting point to learn more about the Tripos. You are encouraged to visit the websites of Departments involved in the Tripos for more detailed information about individual courses.
Here Dr Dee Scadden of the Department of Biochemistry provides a short guide to the Naturals Sciences Tripos:
Which A Levels are essential or desirable to study each subject?
Which subjects can I take together?
What paths can be taken through the course?
Please have a look at our overview booklet which answers these questions.  Page 12 indicates which A Levels you will need to study each subject, and the following pages indicate which subjects you should study in Part I in order to specialise in your preferred subject in Part II.  Page 10 shows all pathways through the course.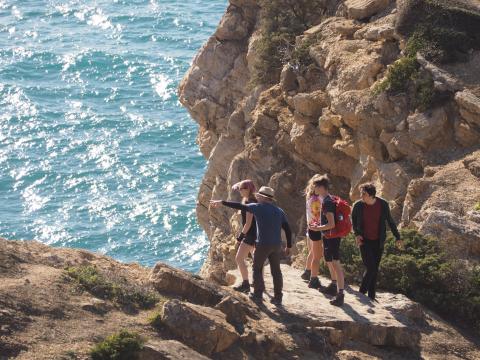 What do our students think?
In this video, students who have specialised in the Physical Sciences across fields such as Astronomy, Materials Science and Earth Sciences talk about their experiences.  In this video, we hear from students who have specialised in the Biological Sciences across fields such as Plant Science, Zoology and conservationism.
A word about workload
First year NST students are required to study four subjects, each of which has 3 weekly lectures and most of which have practical sessions throughout the week too.  On top of this students attend supervisions at college and will be required to write essays during term time.  This is effectively the equivalent of working a 40 hour week! 
If at any time students are concerned about coping with their workload, help is always available through Directors of Studies and/or College Tutors. 
The University also has an extensive welfare system in place, including (but not limited to) student-led support - more information is available here.